Newsletter
Brexit: What consequences for your industrial property rights?
14 December 2020
The transition period following Brexit will end on 31 December 2020. From 1 January 2021, EU legislation will therefore no longer have effect in the UK, with the consequences that EU trademarks and designs protection will no longer extend to the UK. Which measures are available to overcome this situation ?
WHICH EFFECTS ON TRADEMARKS AND DESIGNS?
• You own EU trademarks registered or EC designs registered and published on 31 December 2020.
From January 1st 2021, these rights will no longer cover the British territory.
However, on that date, they will be automatically and free of charge "cloned" into UK trademarks or designs registered in the Register of the UK Industrial Property Office (UKIPO), with the same filing and renewal dates. The UKIPO will not issue certificates of registration for these new titles, but their status will be accessible via their databases on its website www.gov.uk. In the future, these cloned rights will have to be renewed at their next expiry date in accordance with UK Law, in parallel with the renewal of your EUIPO registered rights.
This cloning will also apply if your trademark or design was protected in the EU via the centralized international trademark or design systems ; please note that in this case, the UK territory will in future be protected directly by means of a UK national trademark, to be managed and renewed directly before the UK Office, and not by means of a UK designation of the international trademark or design beneficiating from a centralized management procedure at the World Intellectual Property Organisation.
It is therefore recommended that you check before 31 December 2020 that the information about the owner of your rights (name, address) is up to date on the EU registers, so that this information is correctly recorded on the UK registers.
Our firm works closely with UK colleagues in its international network for the future management of these local titles, including their renewal or the provision of any future correspondence issued by UKIPO.
In order to best protect your cloned trademark against possible filing of infringing trademarks, it is advisable to extend your monitoring to the British trademark Register.
If you do not wish to benefit from this automatic cloning, in particular if you do not intend to use your right in the United Kingdom, if you have contractually agreed not to do so, or if it is likely to create a duplicate with another of your rights already in force in this territory (national law or international title designating the UK), you will be able to renounce it as from January 1st, 2021, by making an express request to UKIPO. It will then disappear retroactively. However, such a renunciation will not be possible if you have used, transferred or licensed this cloned title on the UK territory, or if it is the basis for a litigation.
• You have filed an EU trademark not yet registered or EC design application not yet published by 31 December 2020
This application will no longer cover the UK from January 1st, 2021, but will not be automatically cloned into a local application.
These new UK filings will be subject to UK national filing fees; as an indication, the official fee for filing a UK trademark online is £170 for one class of goods and services, and £50 for each additional class (services fees not included).
However, for a period up to 30 September 2021 (known as the 'priority period' or 'grace period'), online is £170 for one class of goods and services, and £50 for each additional class (services fees not included).
They will be subject to validity examination by UKIPO (except in the case of designs already registered at EU level but whose publication has been delayed) and, as far as trademark filings are concerned, to the local opposition period.
The decision to file a UK national application identical to your EU filing will have to be taken according to several parameters.
In particular, you should consider filing your trademark in the UK if you wish to use your trademark or grant use of your trademark to a third party in the UK market on a short-term basis.
If you are planning an international extension of your trademark under the priority of your EU application, it may be more advantageous to claim protection in the UK under this international registration.
• You have new trademark or design filing projects for 2021
If you wish to benefit from protection of your future trademark or design in the UK, it will be necessary to file specifically an application covering this territory, either directly before UKIPO or via the international registration system. The strategy of using one system rather than the other will depend on the nature and scale of your project.
• What about genuine use of your trademark in the UK ?
Any EU trademark which is not genuinely used on this territory during an uninterrupted period of 5 years is subject to revocation.
From 1st January, use of a trademark in the UK will no longer be taken into account to appreciate genuine use of an EU trademark. Similarly, any trademark registered locally in the UK will have to be used specifically in the UK in order to avoid revocation.
However, any use of a cloned UK trademark made in the EU prior to 1st January 2021 will be considered to be use of that trademark in the UK. The extent to which this use is taken into account in the assessment of genuine use will then gradually decrease. The same applies to the reputation of a UK trademark acquired in the EU before 1st January 2021.
Similarly, use of an EU trademark in the UK prior to 1st January 2021 will be considered as use in the EU (but not the reputation acquired in the UK).
In order to strengthen your rights in your cloned UK trademark, it will be necessary to use it in the UK from 1st January 2021. Alternatively, if you had previously used your EU trademark only in the UK, you will need to start using it in the EU to avoid a risk of revocation.
WHAT OTHER IMPACTS DOES BREXIT HAVE ON INTELLECTUAL PROPERTY?
• Contractual matters
If you are a party to an agreement, such as a coexistence arrangement, which was signed before 31 December 2020 and which extends to the territory of the EU, it will no longer cover UK territory from 1st January 2021. Depending on the nature and context of this agreement, an amendment may be necessary to correct this scope.
• European patents and supplementary protection certificates
As European patents are not unitary rights granted on the basis of an EU regulation, they are not affected by Brexit.
As for SPCs, they are and remain national titles; they were previously granted on the basis of an EU regulation, but UK law has been adapted to incorporate this regulation on a national level as of 1 January 2021.
In conclusion, we advise you to carry out an audit of your portfolio of industrial property titles and your contracts, in order to identify on a case-by-case basis the best strategy to adopt to secure your rights.

To this end, please do not hesitate to contact our trademarks, designs and contracts team.
Delphine RUDLOFF,
Partner – Lawyer
Director of the trademarks and designs department
Delphine.rudloff@abello-ip.com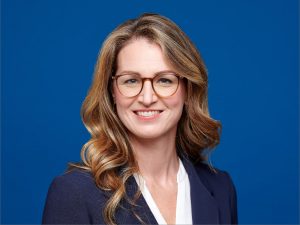 Mathilde JUNAGADE
Lawyer
Mathilde.junagade@abello-ip.com